In physics, we all know the law that every action creates an equal and opposite reaction. Politics is not supposed to be an exact science, but with respect to this law of physics it is. Last Fall America elected the biggest political troll in the race, and his opponents are increasingly adopting the effective nastiness of Trump Troll style.

In a brilliant piece on

Late Night with Seth Meyers

"Trump Faces the Fallout from Firing James Comey" Meyers lampooned the troll in Trump with the above graphic. The piece also noted how our press has begun to hyperventilate over Trump's erratic behavior, such as when press helicopters followed Comey's motorcade over an LA Highway on the way to the airport after he was fired "because nothing says the press is keeping calm like filming a car on an LA freeway." Meyers also showed how some reporters were literally gasping for breath as they rushed from the White House to tell the news of Comey's firing.

---

The problem with hyperventilating is that it reduces your ability to think soundly. You tend to overreact, or at the very least to fulfill the law of physics and react with all the anger, falsehood, and disdain of your political opponent. You start to troll, not think.

We are collectively hyperventilating and trolling now, led by our Troll-in-Chief. On a closed FaceBook site some anti-Trump people are posting jokes fantasizing about the assassination of President Trump, such as the post here about the Trump Mobile. These Trump opponents were no doubt appalled when Obama was in office and some anti-Obama Americans joked about killing him.
Powered by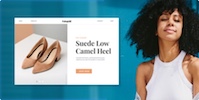 Create your own unique website with customizable templates.