CROSSDRINKER CHALLENGE
NOTE: these projects are on hold looking for someone to run them!
Americans don't spend enough time socializing with people who don't think like them. So Komodia is
offering a $
2000
prize for the best short video of two people discussing their different ideologies or votes in the 2016 elections (e.g. Trump vs. Hillary) in a funny way, poking fun at each other, but encouraging respect and listening to others while enjoying a coffee, a beer, or the drink of your choice! #CrossDrinker. Doesn't have to be fancy,
just use your Smartphone
! Details
HERE
.
---
| | |
| --- | --- |
| College Crossover Challenge | Komodia Bipartisan Roast |
Our higher educations institutions are meant to be places of intellectual exploration, debate and discussion. Too often though our campuses are either outright avoiding conversation or having very unproductive and angry encounters both online and in person. Too often our universities have become echo chambers of the left and the right. To help us all take a deep breath, Komodia has launched our $5,000 "College Crossover Challenge," where Komodia will give a cash award to the best team of ideologically opposite universities to co-host an event that will be simulcast from both campuses, with support from professional comedians, to discuss intolerance of both the left and the right on college campuses. To enter the contest by September 30, 2017, see details HERE.

---

Komodia is offering

$5,000 to promote cross-party socializing with a respectful comedic dinner roast honoring two ideologically diverse Washington mid-level leaders. The event will allow each to invite their friends and have their say. Komodia is partnering with the Plaza Institute, Washington's combined think-tank, Town Hall, and town square, which is providing the venue in Bethesda, MD and the dinner apart from the budget. Komodia is paying for someone to find and pay the Washington thought leaders and organize the event and will pay separately for professional photography and videography to cover the event. To enter the contest by September 30, 2017

, see details

HERE

.
| | |
| --- | --- |
| Fake News Sucks | Komodia Ball |
Komodia Fake News Alerts:

Fake news is not media bias, it's not unintentional errors or sloppy reporting. It's the deliberate creation of completely fake information, particularly with a political aim, usually to hurt someone (because people are more willing to believe bad things about people they hate). Fake news screws up our ability to have rational dialogue. Pizzagate and the fake Trump People magazine article are good examples. So Komodia will occasionally generate fake news that any intelligent person should be able to quickly see is fake to parody fake news. And one day we will figure out a way to name and shame people and organizations who create and spread fake news. So just for fun we occasionally put out clearly

FAKE NEWS

.

---

Komodia is offering a contest for the best proposal to shoot a 3-5 minute video for "

Komodia

Ball

," a farcical sports game (either soccer, softball or flag football) between two teams of young ideological opposites with two comically biased referees, one favoring Republicans and the other favoring Democrats. The purpose of the Komodia Ball video is to show ideological opposites having fun together in a way that is that is funny, respectful, and likely to gain traction on social media, particularly with millennials. Komodia will provide up to

$3,000

for the best proposal. E

nter the contest by

September 30, 2017.

For details:

CLICK HERE

.​​

---
---
Future programs
Troll Hunt
: Komodia's mocking videos will name and shame an ideologically balanced list of internet trolls.
Programs with Congress
: Baby steps, baby steps. Before we try to fix Congress we have to show that some average Americans actually like comedy for comity. Komodia will work with Members of Congress to use humor to increase our ability to have real debate.
Komode Patrol
: our comedic commandos will be armed with hilarity and fully automatic rubber chickens. Kaptain Komodia Rules! To see a Kaptain Komodia video,
CLICK HERE
.
​
National Coalition
​We can't do this alone. We partner with national and local organizations with a focus on civil discourse in politics. We are particularly interested in to help similarly aligned organizations with their content creation. We'll bring the funny to help you bring the change.
​
Powered by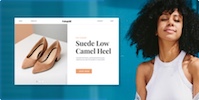 Create your own unique website with customizable templates.