KOMODIA EXECUTIVE DIRECTOR or CO-EXECUTIVE DIRECTORS
Komodia is seeking that diamond in the rough, that leader of tomorrow, that unemployed schmuck who's just desperate enough to take on a short-term crazy idea like comedy for comity in the hopes of making it a full-time gig. Or maybe two schmucks. Here's who we're looking for:

MANDATORY SKILLS
A political centrist

with an ability to reach Komodia's target audience of Millennials and maintain Komodia's image as non-partisan OR

two ideologically opposite candidates

with an ability to reach Komodia's target audience of Millennials and whose combined political experience helps maintain Komodia's image as non-partisan.

Excellent organization skills to organize a funding campaign.

Good knowledge of U.S. domestic politics.

Good leadership skills.

A good sense of humor.

Excellent social media skills and familiarity with marketing campaigns reliant on social media, including Facebook, Twitter, Youtube, Instagram, and others.

A letter of endorsement

from a senior and/or important official in a reputable Washington, DC organization (or two ideologically balanced officials if two are applying). The letter can come from an independent reference but only if Komodia agrees, at its sole discretion, that the person giving the reference is a sufficiently big muckety muck.
OPTIONAL AND PREFERABLE SKILLS
Experience in comedy.

Experience in video production.

Experience in crowdsource fundraising.

Other letters of endorsement/recommendation.

OPTIONAL: a short, funny video extolling your candidacy. Even better if two people are applying so we can see how you interact. Please indicate whether we are allowed to share your video or not.



​
PAY AND HOURS
For a single candidate, this is a full-time 40-hour a week position paid on a monthly basis. For two candidates, this job is envisioned as a "part time" job of
20-30
hours per week, possibly for someone who currently holds another job. Pay for one or two candidates is the same:
$75,000 per year in salary and benefits with the breakdown between salary and benefits negotiable. Additional salary negotiable based on success in growing the Komodia program and funding.
Komodia reserves the right to end the short-term contract at any time before or after the three months with payment for services made on a pro rata basis based on time served. This contract is designed for a person or persons confident in their ability to secure funding for comedy for comity and Komodia once hired.
FUNDING SOURCE
Komodia will provide $50,000 of the total $75,000 in funding for the Executive Director for a full year's salary but the Executive Director must find the other $25,000 via a crowdsourcing campaign and/or a donation from another organization or person that Komodia, at its sole discretion, agrees can help advance comedy for comity. The Executive Director(s) must have made sufficient progress in securing additional funding in
3 months
to continue the contract. The Komodia Executive Board will be the sole decider if progress towards obtaining the required additional funding has been achieved.
TO APPLY OR FOR MORE INFO
For More information or to apply, email KomodiaFoundation@gmail.com. If applying, attach a resumé and a cover letter expressing your interest in the job and why you'd be a good candidate. If two ideological opposites are applying, outline your relationship and why you think you could trust each other not to politicize this and screw it up.
---
Powered by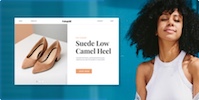 Create your own unique website with customizable templates.