Komodia is offering a contest for the best proposal to shoot a 3-5 minute video for "
Komodia
Ball
," a farcical sports game (either soccer, softball or flag football) between two teams of young ideological opposites with two comically biased referees, one favoring Republicans and the other favoring Democrats. The purpose of the Komodia Ball video is to show ideological opposites having fun together in a way that is that is funny, respectful, and likely to gain traction on social media, particularly with millennials. Komodia will provide up to $3,000 to the best proposal that will include:
Participation of two appropriate teams of millennials who are ideological opposites and comically biased referees. We will be particularly supportive of two teams of college Republicans and Democrats.

Help from comedy writers to provide a good script for the 3-5 minute video. The game can be fun and real but the script and final video will show that neither team wins. Komodia can also help write the script. We suggest using flag football as the sport because the arbitrariness and confusion of football rules lends to comedy from the two biased referees.

You can include up to $800 for food and drinks for participants and referees afterwards as long as the fun is included in the video. Even better if you can get the sponsorship of a local restaurant that can share in the PR plan or help cuts costs.
A plan for professional photography and videography, including video editing.
A draft program to include details on the participants and venue.
A public relations plan to ensure the event is covered on regular media and social media. Komodia will also help share the video and get media and social media attention.
​​
Deadline September 30, 2017. For more information or to submit a proposal, email:
komodiafoundation@gmail.com
---
Powered by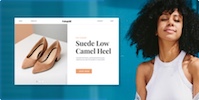 Create your own unique website with customizable templates.