Komodia is partnering with the Plaza Institute ("DC's think-tank, town hall, social club") to put on a comedic dinner roast, date TBD by mutual agreement.
Plaza fosters relationships among the varied walks of life in global Washington, and holds events and get-togethers throughout the year, including its annual Onis Awards for Distinction in Diplomacy, Business, and the Humanities.
Plaza will provide the venue in Bethesda, MD, the food and drink, and some of the ideas for invites, and Komodia will provide the professional photography and videography to cover the event. Americans more and more are breaking into social echo chambers and are less and less breaking bread with people who don't share their political views. The purpose of the Plaza Institute event is to tap into Plaza's proven record of great intellectual social events to create a relaxed venue where important policy differences can be addressed before an ideologically mixed crowd in a manner that is funny, respectful, and likely to gain traction on social media. Komodia will provide up to $5,000 to the best proposal that will include:
Participation of two appropriate mid-level Washington thought leaders on the same subject (such as foreign policy) who differ ideologically. Ideally, the thought leaders should have the support of some Washington organization or institution or think-tank.

Invite list to ensure along with invitations from Komodia and the Plaza Institute a good turnout.

Help from a comedy writer or writers to provide a good script. Komodia can also help write the script.

A draft program to include introductions, funny speeches by both thought leaders that give each a chance to espouse serious policy points, and then roasting of the thought leaders. Aside from audience participation, the event will be a scripted back and forth dialogue to ensure it is ideologically balanced.
​
Your $5,000 budget does not need to cover the dinner and the professional photography and videography (including a professionally edited 3-5 minute summary video and a shorter teaser video), which Komodia will arrange separately. We will also invite CSPAN to cover the event, as this is the kind of event CSPAN often covers.
​
Deadline September 30, 2017. For more information or to submit a proposal, email:
komodiafoundation@gmail.com
---
Powered by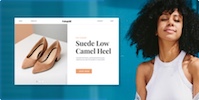 Create your own unique website with customizable templates.