KOMODIA COLLEGE CROSSOVER CHALLENGE
Our campuses are increasingly becoming hostile environments for open-minded thinking. Too many campuses are either hostile to thinking from liberals or thinking from conservatives. Increasingly, freedom of expression has been endangered by campus violence. To combat intolerance of all kinds and promote better intellectual exchanges on our campuses, Komodia supports the
College
Crossover Challenge.
Komodia will give a cash award of
$5,000
to fund the plan for the best team of ideologically opposite universities to fund and co-host a comedic/discussion event that will be simulcast from both campuses, with support from talented comedians, to discuss intolerance of both from conservatives and from liberals on
college
campuses. Students can form their own proposals based on participation from students, professors, and paid or unpaid subject matter experts and comedians. Each audience will know their proceedings are being recorded and seen live from the other university, so the hope is that the audience will support a respectful exchange of views. The goal is to create a stimulating, ideologically balanced event that is mostly scripted but also includes audience participation. The event will demonstrate that liberal and conservative intolerance are both problems on campus and will encourage people of all political backgrounds to be open to exposure to new ideas and perspectives.
RULES OF THE COLLEGE CROSSOVER CHALLENGE
​1.
College/University Ideological Balance
: Students from one college or university traditionally seen as liberal should work with students from a
college or university
that is traditionally seen as conservative to forge an agreement. Participation from students, professors, and alumni encouraged.
2.
Team/Organizational Ideological Balance
: One student from each of the two institutions will co-lead the event and form committees at each institution that are politically inclusive. Collectively both committees will demonstrate their
combined
ideological balance.
3.
Budget
: The co-leaders will prepare a budget totaling no more than
$5,000
to cover the following possible costs:
All expenses related to use of appropriate auditoriums to host discussion in each institution with seating for at least 50 people and audio-visual support to ensure each institution is linked via teleconference with the other institution with screens sufficient for viewing so that each institution can see and hear what is happening in the other institution.

Suggested level:

$1,000.

Honoraria and/or lodging and transportation for one liberal and one conservative speaker to help host the event. The liberal speaker will discuss conservative intolerance in a conservative college or university, and the conservative speaker will discuss liberal intolerance in a liberal university.

Talented amateur student speakers welcome.

$1,000 for each speaker.

Honoraria and/or lodging and transportation

for one or two comedians. If the students put together the rest of the program, Komodia can help find the comedian or comedians. One comedian can host the event from one of the universities. The payment must cover travel and lodging costs for the comedians. Student comedians with proven experience and/or a good script for the event are welcome.

Suggested level: $1,000 for each

comedian.

Other appropriate and mutually agreed costs (like rubber chickens and Whoopee Cushions). Suggested level: TBD.
4.
Attendance and Social Media/Media Plan
: Student co-leaders will submit a plan to ensure adequate attendance and social media and other projection, particularly via college/university networks.
5.
Program
:
Students should submit a proposed program from 60-90 minutes that includes live video feed from both universities, ideologically balanced participation, hosting by comedians, presentations by both speakers, and audience participation
. Jokes and content for the program are optional and can be submitted and won't be counted in the 2-5 pages submission.
6.
Dates
: Timing of event: TBD Flexible timing OK.
Deadline for submission:
September 30, 2017
. Submit your proposals (preferably 2-5 pages)
organized by sections 1-6
above to
KomodiaFoundation@gmail.com
.
Jokes and content for the program are optional and won't be counted towards the 2-5 page limit. Komodia is the sole judge of whether your proposal has a Hope in Hell.
---
Powered by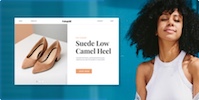 Create your own unique website with customizable templates.