Komodia is composed of Republicans, Democrats, Independents and others from across the political spectrum who would rather laugh & listen than yell. We believe the medicine of laughter can help cure the ills of nasty politics. We support any process that gets people working together in a more respectful and productive manner. And we all laugh at our own jokes too much and think we are funnier than we are.
​
​We are a group of creative professionals with a dream and a small amount of funding looking for politically savvy changemakers to empower. Angry about all the anger in our politics? Want to make this "About Us" section about YOU? Then email KomodiaFoundation@gmail.com. Do you think you are that rare person (or team of two) who could be the Komodia Executive Director? CLICK HERE for details.
Komodia has registered EIN
81-4350324 with the IRS, which has approved Komodia as a nonpartisan nonprofit with 501c3 status. Gifts to Komodia are tax-deductible. For more info, including about possible donations, email komodiafoundation@gmail.com.
---
---
Komodia Board of Ancient Overseers (aka Advisors)
---
Our Board of Advisors help Komodia meet the right people and give us good advice that keeps us out of trouble and (thus far) out of jail. We pay them in grovelling respect and endless admiration.
| | | |
| --- | --- | --- |
| Fred Asbell is a lifelong political junkie, problem solver, and former Republican Chief of Staff. Fred is in desperate need of a better LinkedIn photo. | John Weinfurter is a Hill Crusader who knows where the bread is buttered and the pork is fried. There are eight people in DC he doesn't know. They're all jerks. | Alberto Avendaño is an award winning journalist, writer and translator and Chairman of the Plaza Institute. ​ He provides the Komodia Latin Hot Sauce. |
Powered by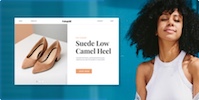 Create your own unique website with customizable templates.